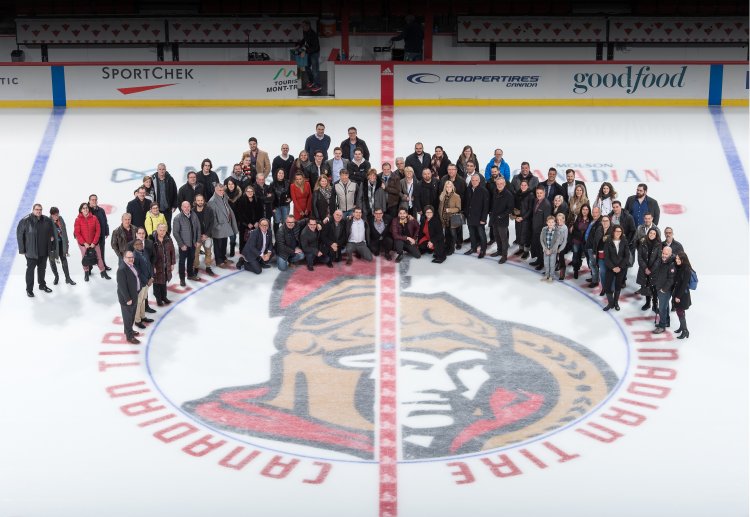 November 30, 2018
A great evening for Brigil at Canadian Tire Centre!

Thanks to all our partners and the members of our great BRIGIL family who were at Canadian Tire Centre for our appreciation night on November 29.
Fun and gratitude were all in! Gilles and Céline were honored by your presence and are thrilled to count on generous people and dedicated professionals like you.
Don't forget that hundreds of tornados victims will bounce back more easily because of you!
Two thumbs up to you all, see you soon!